Brian "B-Man" Fields - Lead Singer and Guitar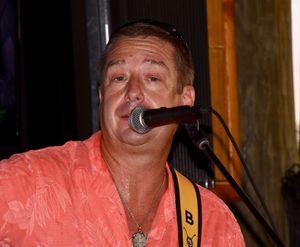 B-Man and mi-Shell reside in Key West, Florida.  B-Man, Brian Fields, has been playing acoustic guitar since he was 13 years old.  Though mostly self-taught, Brian (B-Man) has had blue grass influence during the early years.  B-Man also plays the mandolin and has played the banjo in previous years with different groups.  After serving 20 years in the Air Force and serving around the world, Brian ended up in the DC area and began finding his roots again in music.  This is where the name B-Man was coined.  While serving in the Air Force, he earned the nick-name "B-Man" and the name has stuck over time. 
Brian started a band called the "Garage Boys" in Waldorf, Maryland and eventually started playing in the Jim Seymour Band. During the same time frame, Brian started B-Man Productions in the DC area and managed a few bands finding them locations to play and expanding his musical experience by sitting in and sharing in the band experience.  Brian relocated to Albuquerque with his wife Michelle (who is also an Air Force Retiree) and started B-Sting Ventures, LLC (an Emergency Management company) and played in a band called "Jus4Fun" where their first CD was produced and released nationally and played on over 12 internet radio stations and 2 radio stations.  Following the Jus4Fun Band, Brian started the music group "B-Man and the MizzBeeHavens" where they played throughout the Albuquerque area as well as nationally.  In July 2016, Brian & Michelle sold their home, loaded up the RV with their four cats and made the trip to Key West where they now call home. 
Over the years Brian "B-Man" & Michelle "mi-Shell" have had many opportunities to play around the country.  From the DC/Maryland area, Charleston, Key West, Atlanta, Memphis, Las Vegas and many more along the way.  Being Parrotheads and of course Jimmy Buffett fans, they had the opportunity to play at the Jimmy Buffett Tailgate Party in October 2015 when Jimmy made his stop through the southwest.  
Living in Key West now the opportunities are endless.  Stay tuned and come back often to the website to see where we are playing and what projects we have lined up for our fans.
Michelle "mi-Shell" Tafoya - Singer, Guitar, Guitalele, & Percussion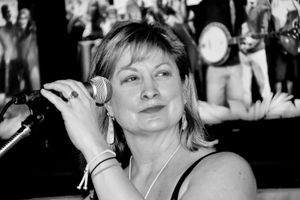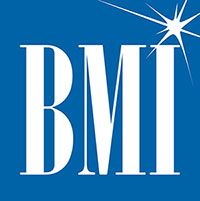 Michelle Tafoya, or mi-Shell as she likes to be called, has played music since she was a young child.  She first took guitar lessons in the 4th Grade at Spann Elementary School in the 4th and 5th grade.  While in middle school, she also was taught guitar and vocals by her older cousin, Sheela.  Michelle played guitar and sang with her church Folk Group at St. Leander Parish in Pueblo, Colorado for seven years, from 6th grade until her graduation from high school.  
Michelle took a break from music for about twenty-five years while serving in the US Air Force.  She has recently begun playing guitar again and has also taken up playing the "guitalele" a six-string ukulele.  Michelle currently plays guitar, guitalele, percussion and sings backup vocals as well as many cover songs and originals.  Like B-Man, mi-SHell is an Air Force Retiree and has served her country around the world. 
Previous events
 — (EDT, UTC-04) — (EDT, UTC-04)
Happy Hour with B-Man & mi-Shell
 — (EDT, UTC-04) — (EDT, UTC-04)
Happy Hour with B-Man & mi-Shell
 — (EDT, UTC-04) — (EDT, UTC-04)
Join B-Man & mi-Shell every other Wednesday for some fun music, great food and beverage and just a darn good time. Happy Hour 4 - 6pm.