Brian Fields & Michelle Tafoya, who go by the band name B-Man & mi-Shell, live the island life in Key West, Florida.   Many know them from their previous band "B-Man & The MizzBeeHavens" that Brian formed when they lived in Albuquerque, New Mexico. 
B-Man & mi-Shell are a husband and wife music duo who write, produce, perform and share their music both nationally and internationally.   In an article by "The Florida Weekly" they stated, "Their chemistry on and off stage looks perfectly natural, just like a proper rock n' roll couple should, like Sonny and Cher or Johnny and June Cash.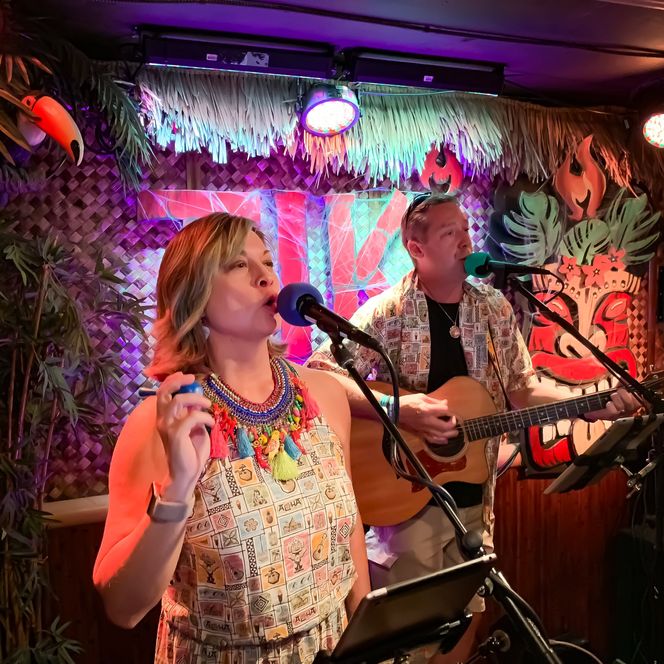 ---
B-Man & mi-Shell's music is influenced by many past and present artists that include Jimmy Buffett, Johnny Cash, The Beatles, Fleetwood Mac, John Prine, Steve Earle, Kenny Chesney just to name a few. They play a wide assortment of music to include Rock, Country Rock, Beach Country, Country, Blues, Jazz and Americana.  They have had many refer to their music as a "Nautical Americana" style sound.    
B-Man & mi-Shell enjoy living in their new home in Key West.  Such a wonderful community of people… the "One Human Family" as many refers to it…and in their view the "Gateway to the Caribbean"!
---
B-Man & mi-Shell are available for barbeques, house parties, club activity parties or special events.  They do love to travel and entertain throughout the Florida Keys, upper Florida, as well as Nationwide.  They would love to come and be a part of your fun and hope to see you at one of their next gig.  Drop an email and let them know if you have an event you would like B-Man & mi-Shell to be a part of your entertainment.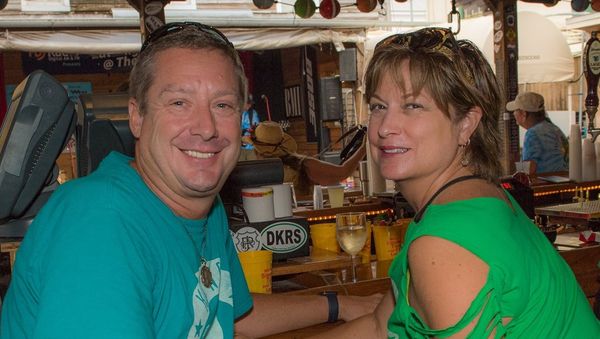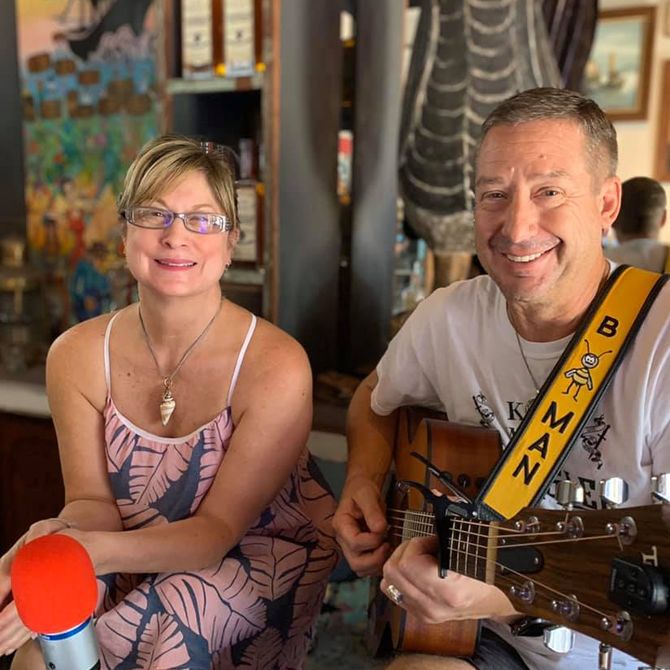 Tips are greatly appreciated...Thank You!!
B-Man & mi-Shell appreciate your support during this crazy time in our lives.
Enter the amount you wish to donate
Previous events
 — (EDT, UTC-04) — (EDT, UTC-04)
Happy Hour with B-Man & mi-Shell
 — (EDT, UTC-04) — (EDT, UTC-04)
Happy Hour with B-Man & mi-Shell
 — (EDT, UTC-04) — (EDT, UTC-04)
Join B-Man & mi-Shell every other Wednesday for some fun music, great food and beverage and just a darn good time. Happy Hour 4 - 6pm.